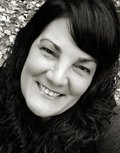 Nancy Frasier
Staff Photographer
518-586-6440
Hello my name is Nancy Frasier, I'm both a staff photographer for Denton Publications, and a professional photographer based out of Putnam, NY. I am available for sports, events and portraits (family, babies and individuals).
Please feel free to contact me with any comments or questions. I would like to thank everyone that has supported my photography, and hope you all enjoy the photos on my website nancyfrasierphotography.zenfolio.com
The primary purpose of my website is to frequently update portfolio's and as a sales-site for easy photo ordering.