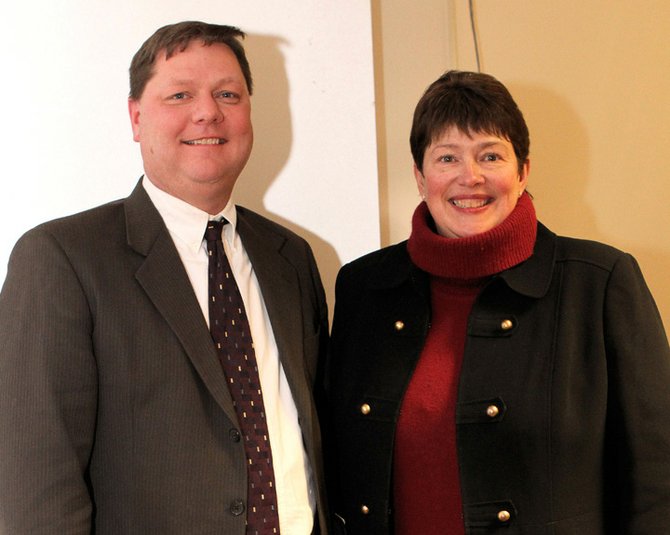 Ticonderoga Central School Superintendent John McDonald visits with Dede Scozzafava, deputy secretary of state for local government, while she was in Ticonderoga to make a state budget presentation. McDonald urged Scozzafava to press state officials to help the rural poor.
Stories this photo appears in:

John McDonald asks for state help
Nearly a quarter of Ticonderoga students — 23 percent — live in poverty. That makes Ti the 623rd poorest district in the state. There are 684 districts. Crown Point is close. It has a poverty rate of 22.4 percent and ranks 618th.