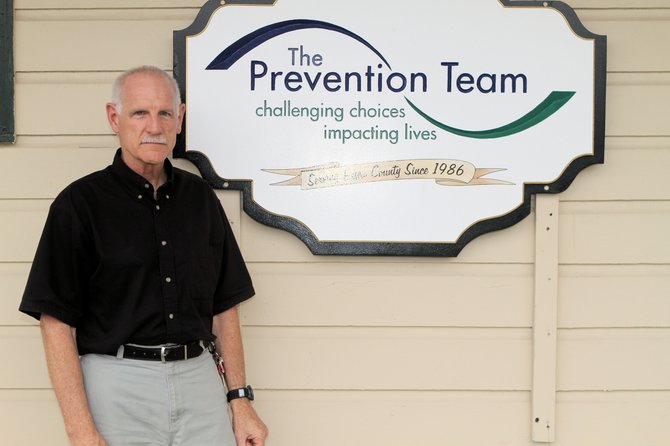 Doug Terbeek, executive director of the Prevention Team, sees the need for continuing substance abuse education in the county.
Stories this photo appears in:
Teens appear to be getting it, but there is still more work to be done. That is what Doug Terbeek and Mac MacDevitt said were the results of the 2012 Prevention Needs Assessment Survey conducted in each school throughout Essex County, which they presented to the Essex County Board of Supervisors during its Sept. 24 Ways and Means Committee meeting.
Prevention Team hard at work
October is National Substance Abuse Prevention Month. The attention garnered by such a declaration is welcome by The Prevention Team, but members of the Ticonderoga-based drug education and prevention program know their work is an on-going effort.