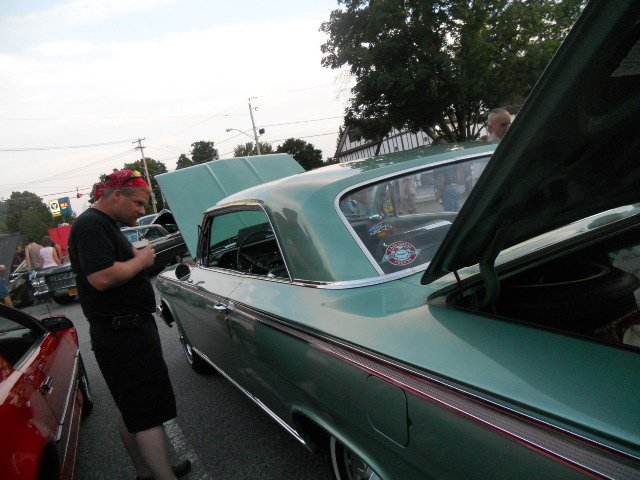 A visitor to a recent car show in Chestertown, an event sponsored by the Panther Mountain Inn and the Tri-Lakes Business Alliance, checks out Holly Palmer's 1962 Chevy Impala Super Sport 409. A follow-up car show in Chestertown held Sept. 14 was a considerable success. The Tri-Lakes Business Alliance is successfully boosting both commerce and culture in the northern Warren County region. Oct. 6 and 7, the group is sponsoring a community garage sale along Rte. 9 through Chestertown.
Stories this photo appears in:
Car Hop a success, big Garage Sale set for weekend
In holding a variety of events, the Tri-lakes Business Alliance is boosting commerce and culture in Chestertown and other northern Warren County communities.