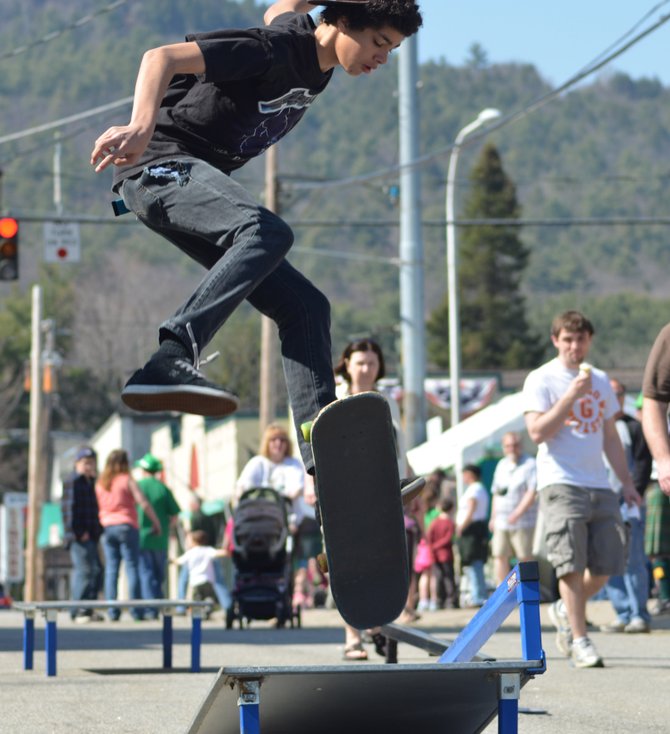 A local skateboarder flies off a ramp during a demonstration held in conjunction with the 'Sham Rock the Block' event held on St. Patrick's Day weekend in Lake George. More than a dozen teenagers have been working for years to establish a skate park where they can hone their skills. The day after this shot was taken, two local skateboarders practiced their sport behind the Village Mall using a weathered picnic table as a ramp — an action that sparked a court fight that ended up on the Judge Judy Show. The segment is to air at 4 p.m. Tuesday Sept. 11.
Stories this photo appears in:

UPDATED: Tuesday Sept. 11,— 6:22 p.m.
Lake George and its proposed skateboard park may be getting some national publicity soon, as two local teens face off against a local business owner in a segment of the Judge Judy Show scheduled for 4 p.m. Tuesday Sept. 11.