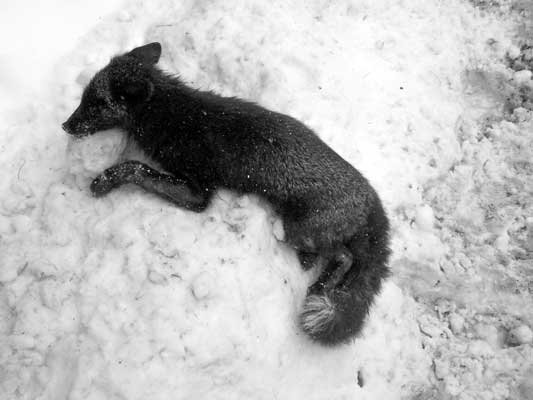 Here's a shot of a black fox that was found dead along the side of the road in Gabriels a few years ago. I guess the advantages of melanism didn't help the critters on the highways at night.
Stories this photo appears in:
Notes from the North Woods
Anyone who has spent much time in the woods understands that nature is very fickle. In fact, it is quite often downright contrary.