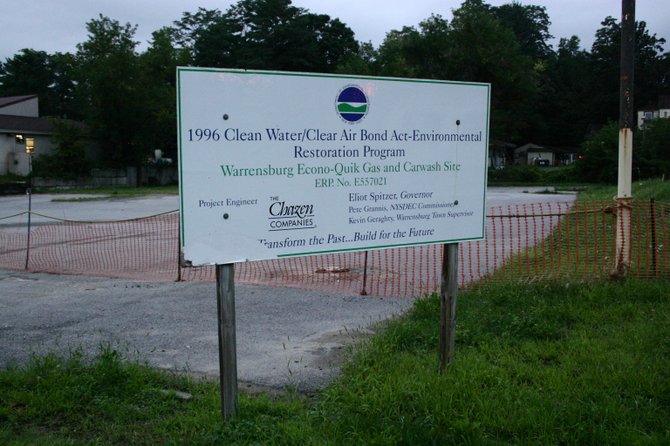 The former Econo-Quik Gas & Car Wash site on Richards Avenue in Warrensburg has been off the tax rolls for at least 20 years due to underground pollution, which has now been remediated, freeing up the land for resale, according to a final engineering report issued by the state Department of Environmental Conservation. All that remains for the property to be unencumbered is a final certification from the state, a document which is pending.
Stories this photo appears in:

Town water use slashed
The Warrensburg Town board recently heard that a brownfield downtown may be back on the tax rolls — and that local citizens are cutting their water use substantially after the installation of water meters and converting to billing by gallons used rather than flat fees.