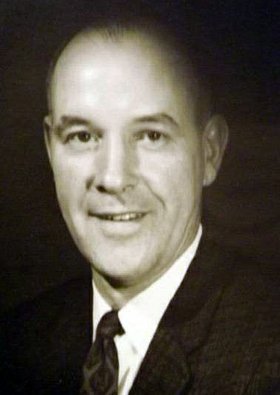 Edward Y. Woodward
North Creek
October 2, 1914 - December 31, 2011
Edward Y. Woodward, 97, passed away Saturday, Dec. 31, 2011 at the Peter Becker Nursing Home in Harleysville, Pa., where he was residing with his wife, Myra.
Born Oct. 2, 1914 in Haverford, Pa., he was the son of the late Robert S. and Madelene (Heroy) Woodward.
Ed served in the European Theater with the 9th Air Force and was a member of the 7th Regiment, Company K, New York National Guard.
He was a longtime resident of North Creek, where he was employed by Barton Mines for 27 years. He was a member the North Creek Ambulance Service and Fire Company, and served as a Fire Commissioner for 37 years. He was also a member of the Warrensburg Lodge 425 Free & Accepted Masons, Warrensburg Lodge 325 Royal Arch Masons, and Oriental Temple Shrine.
Ed is survived by his beloved wife of 64 years, Myra Allen Woodward of Harleysville, Pa.; sons, Edward Yale Woodward Jr. of Colorado and William Allen Woodward of Pennsylvania; a grandson, Stephen Michael Woodward of Massachusetts; and his brother, William H. Woodward of Maryland.
In lieu of flowers, expressions of sympathy may take the form of donations in his memory to the North Creek Methodist Church or North Creek Fire Department.
At Ed's request there are no calling hours scheduled.
A memorial service and burial will take place in North Creek in the spring; this will be announced at a later date.
Please visit www.alexanderfh.net for online guestbook and condolences.