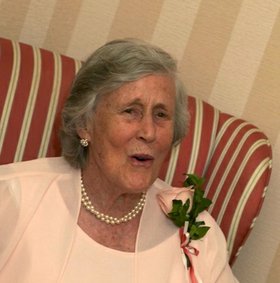 Jane Meigs Barton
North Creek, Philadelphia
unknown - December 25, 2011
Jane Meigs Barton died Dec. 25, 2011.
She had been born in Maryland in 1920 and grew up in Pennsylvania.
In 1942, she married H. Hudson Barton IV and came to live in North Creek where her husband served as president of Barton Mines Corporation, now part of The Barton Group.
In 1965 they moved to Philadelphia but returned often to the Adirondacks. Upon the death of her late husband, Jane moved to Chestertown, Md. and later to North Carolina to be close to her son.
She is survived by her son, H. Hudson Barton V, daughter, Sallie B. Kashiwa, seven grandchildren, four great grandchildren and her sister Mary Meigs Brock of Cape Elizabeth, Maine.
A memorial service will be held on the May 5 at 11:30 a.m. at The Church of St. Martin-in-the-Fields in Philadelphia.