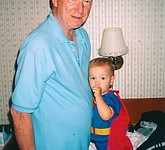 William B. Maguire, 76, of 200 Augusta Drive, Grandy, NC and formerly of Olney, Maryland, died Sunday, November 9, 2014 at his residence. A native of Albany, NY, he was the son of the late William F. Maguire and Molly ...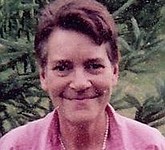 Pamela "Pam" McDonald, age 59, formerly of White Water Manor, North Creek, passed away on Monday, May 11, 2015. Born in Philadelphia, Pennsylvania on February 5, 1956, Pamela was the daughter of the late Arnold and Doris Mary (Arsenault) McDonald. ...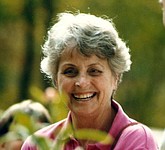 Mary Jane Eckelman passed away at her home in Hyde Park, surrounded by her children on May 13, 2015, at 85 years old. Jane was born in Denver, Colorado on October 31, 1929 to Paul and Helen Hakala. She was ...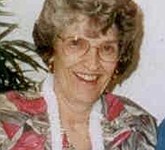 North Creek, NY/South Burlington, VT: Jean M. Richards, 80, of Aspen Drive and formerly North Creek , NY, passed away peacefully Saturday, February 14, 2015, at the Vermont Respite House in Williston, after a five year battle with cancer. Born ...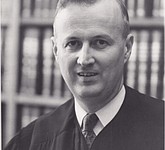 Judge Timothy Charles Murphy (85) Native of Wevertown and son of James and Pauline Murphy, died peacefully in his home January 8th after a long illness, surrounded by family and close friends. Born in Glens Falls NY, he is a ...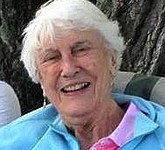 Sarah Wallace Murray, age 86, passed away peacefully on Monday December 22nd at Dartmouth Hitchcock Medical Center in Lebanon, NH. She was born in Syracuse, NY, attended The Emma Willard School in Troy, NY, and graduated Phi Beta Kappa from ...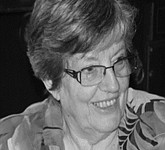 Moriah Center, NY - Natalie Sears Clark 73, died December 5, 2014 at home with her family at her side. She was born in Lake Placid, NY on August 18, 1941, the daughter of Frank and Betty (Alford) Sears. She ...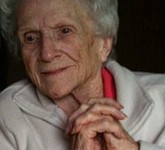 Mary Hall Baroudi, 96, of Ocoee, FL passed away on November 14, 2014. She was born to the late Cleon Lee and Margaret Coulter Hall on October 4, 1918 in North River, New York. Mary was a lifelong resident of ...
Bertha Patricia Walker, 75 of Rutland, VT died Thursday October 9, 2014 at the Rutland Regional Medical Center. She was born on Dec 2, 1938 in Barre, Vt the daughter of Louis and Beatrice ( Shepherd) Freeman. Ms Walker grew ...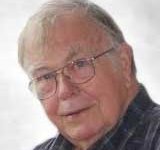 J. Lee Flynn, 76, of Adams, died Sunday morning at the Samaritan Medical Center in Watertown. His funeral service will be 10:00 am Thursday at the Adams Village Baptist Church, with Rev. Thomas Tharp, Pastor officiating. Burial will follow at ...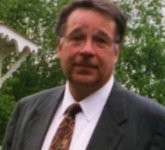 Indian Lake and Pittsburgh, PA. Thomas W. O'Brien, Sr., age 70, died Sunday, October 27, 2013. Born on January 24, 1943 in Glens Falls, he was the son of Ethel O'Brien Fletcher and the late David O'Brien. He was a ...
Wevertown. Paul Michael LoGuercio was born in the Bronx, NY on March 24, 1943, the first born son of Enrico (Harry) LoGuercio, and Lucy (Ferrara) LoGuercio. He grew up in Mt. Vernon, NY, residing on the same street, St. Paul's ...
North Creek: George B. Studnicky, Jr., 83, formerly of White Water Manor, passed away peacefully, Friday, August 8, 2014 at the Adirondack Tri-County Nursing and Rehabilitation Center in North Creek. Born July 17, 1931 in Newark, NJ, he was the ...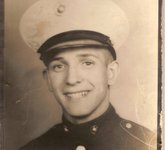 Norman A. Barror, Sr., age 88 years, of Coxsackie, passed away on March 2, 2014. He was born on February 6, 1926 in Moorers Forks NY and was the son of the late Joseph and Emma (Snide) Barror. He is ...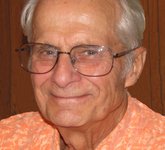 Warren Wonnick Leigh, age 85, of 4 West Main Street, Bloomingdale, died peacefully at home surrounded by his loving family on Sunday, March 02, 2014. Born in Freeport, New York on August 28, 1928, he was the son of Wonnick ...