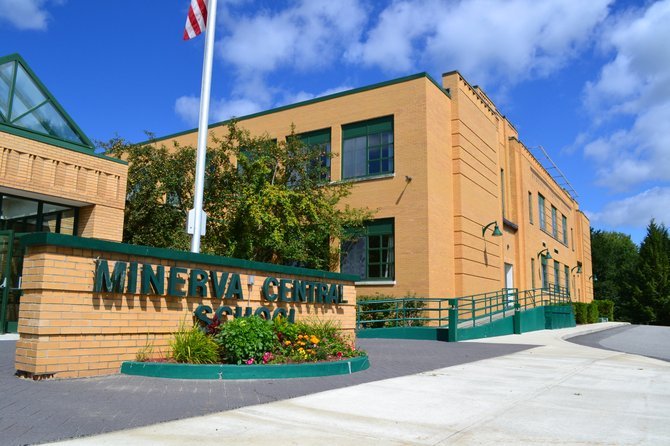 MINERVA — Minerva Central School faces an uncertain, perhaps even terminal, future.
Like other districts in the North Country, the district is feeling the crunch of rising mandates paired with decreasing state aid and a lack of an expandable tax base, a deadly combo that may force the community to take drastic measures to ensure that they still have a school after the clouds clear.
"We're running out of time," said Minerva Central School superintendent Tim Farrell after a grim school board meeting on Thursday, March 13 to discuss the future of the district and its 125 students. "We're trying to maneuver through this financial storm the best we can."
As the details of the 2014-15 school budget start to emerge, Farrell and the board have arrived at a tentative number at what it will cost to run the school next year, about $5.2 million.
Like other public school districts, roughly half of the district's budget is derived from state aid and the other half comes from property taxes.
In the past, the gap between those revenue streams and what was needed to run the school was filled in by state aid. But that aid has been slashed away and MCS, according to numbers crunched by this reporter based on last's year's budget paired with the increase in projected state mandates, now faces a significant shortfall of about $580,000.
Meet the GEA, the bane of North Country educators.
GEA
The Gap Elimination Adjustment (GEA) is a device designed in 2010 by Gov. David Paterson to help the state eliminate a $10 billion deficit. Since then, the deficit has been eliminated but the GEA remains in place.
Every year, the state includes the GEA in the budget. Each year, it siphons away state aid to schools. And each year, educators lobby state representatives to repeal it — or at least chip away at it.
(Continued on Next Page)
Prev Next
Vote on this Story by clicking on the Icon