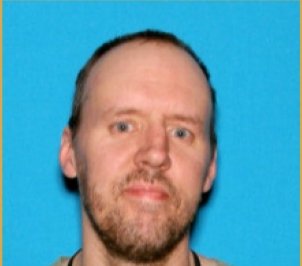 Keene Valley — New York State Police along with the Chicopee, Mass. police are working together in a search for an avid hiker who was last seen in Keene Valley.
Scott Haworth, 46, of Chicopee, Mass. was reportedly last seen Sept. 5 at the Valley Grocer in Keene Valley attempting to cash a check. He was reported missing Sept. 10 by a coworker in Massachusetts when he hadn't been heard from since Aug. 24. Chicopee Police Captain Dan Sullivan said they handed over the search to New York State Police when Haworth's car, a 2002 Red Ford Focus, was located Sept. 5 in Keene at a parking area on State Route 73 near the Round Pond trailhead.
Haworth is described as 6'0" tall, with blue eyes and dark and gray hair, weighing approximately 165 lbs.
New York State Police Information Officer, Trooper Jennifer Fleishman, said following a search of Haworth's home by Massachusetts police, it was determined that all of Haworth's camping gear was left at his home.
"His family said he is an avid hiker, he lives alone and he's been known to go hiking alone," Sullivan said. "The only person who might know why he left or why he didn't bring his gear is Haworth."
Haworth was reportedly a member of the Adirondack 46ers club and Fleishman said he was "very knowledgeable of the Adirondacks."
"There is nothing reported that would lead us to believe he had a need to disappear," Fleishman said.
State Police along with the Department of Environmental Conservation (DEC) Forest Rangers began a search for Haworth Sept. 10. DEC Forest Rangers are leading the ground search. On Sept. 12, the New York State Police, including SORT (Special Operations Response Team) and canine team members, continued the searched near the Round Pond/Dix Mountain area. Fleishman said the large scale ground search was scheduled to continue on Friday, Sept. 13.
Forest Ranger Brian Dubay said they have been showing photos of Haworth to everyone they meet on the trails and are asking anyone to alert authorities if they see someone resembling Haworth.
"We are asking for the public's help to find him," Dubay said.
Anyone with information about Haworth or who might have seen him are asked to call the New York State Police in Ray Brook at 897-2000.
More information will be provided as it becomes available.
Vote on this Story by clicking on the Icon