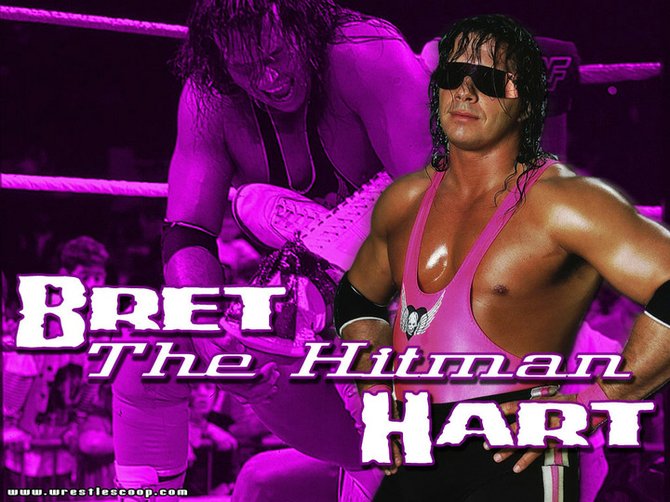 Whitehall — A professional wrestling legend will headline an event at the Whitehall Athletic Club.
Bret "Hitman" Hart will get top billing in the seven-match card Friday, Nov. 22, at 7 p.m. at the former Whitehall armory, located at 62 Poultney St. The card is sanctioned by WOH (World of Hurt) Wrestling.
"He is a wrestling legend," Shane Alden, owner of the Whitehall Athletic Club, said of Hart. "He's a five-time world champion and a member of the WWE (World Wrestling Entertainment) Hall of Fame. He doesn't make many appearances, but he's coming to Whitehall."
Hart will meet and greet fans who purchase VIP passes for the Whitehall event 5 to 7 p.m. People will be allowed to take photos. VIP tickets, which include the meeting with Hart and the wrestling card, are $50. Tickets to the wrestling program start at $15. Tickets are available at the Whitehall Athletic Club and by calling 260-8759 or 499-0134.
"'Hitman' really loves his fans and enjoys meeting them," Alden said. "That's why he's willing to visit with them before the match. He's genuinely loves his fans."
Information on the event is available on line at www.facebook.com/WOHWrestling
The Whitehall card includes three title matches and will feature Vince Beach, Starr & Danger, Swinger Sidusky, THE spectacle Adam Badger and Alden. The star, though, will be Hart.
Hart hails from the first family of pro wrestling and was trained in Calgary's infamous Hart family dungeon by his promoter father, Stu Hart, Alden said.
Hart earned amateur wrestling awards before turning to Olympic wrestling's more theatrical counterpart. He is considered to be the most technically-proficient pro wrestler of his era, Alden said.
Hart has expanded his career to include writing and acting, appearing in movies and live theatre.
Vote on this Story by clicking on the Icon