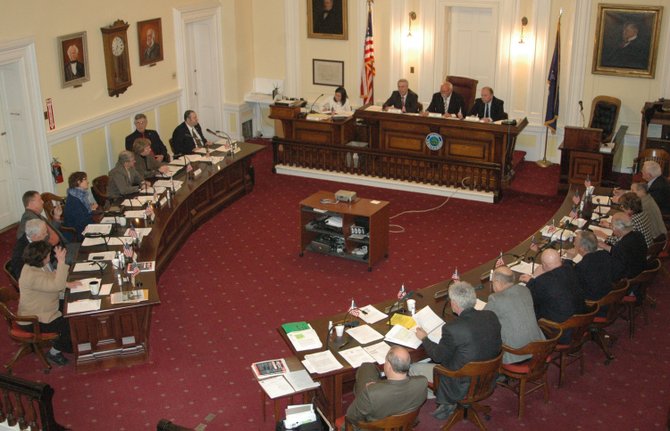 Elizabethtown — The Essex County Department for the Aging wants residents and supervisors to know what they do.
Director Patty Bashaw told members of the Human Services Committee Feb. 11 that she was preparing to go to towns and senior organizations to talk about the office and their role in the county.
"We want to try to get out to the town boards and some of the community groups," Bashaw said. "Demographics of our county from the census show that there is a significant increase in the aging population in our county that will continue through 2040. Most of us will not be here for that, but we have to be planning for it."
Bashaw distributed a chart to members of the Board of Supervisors that showed the potential trends of county residents by age. Between the 2010 Census figures and 2040 estimates, residents age 60 and older are expected to increase from around 9,000 in 2010 to just over 14,000 in 2040, with nearly 12,000 of those being 65 and older (up from just over 6,000 in 2010), around 6,000 age 75 and older (up from about 3,000 in 2010). The population age 85 and older was not expected to increase as much, staying between 1,000 and 2,000 in the next 27 years.
Bashaw also talked about the Stock Our Shelves program, which is run for those who may not need Meals On Wheels but assistance to get groceries.
"It is for people who can't get out to the store or can't afford to get out to the store who we will bring them a bag of groceries for the week and a menu of how to prepare the items," Bashaw said. "Our SOS program has definitely gone up because costs are going up and people are struggling."
Bashaw added that one of her biggest concerns is the lack of programs for "pre-seniors."
(Continued on Next Page)
Prev Next
Vote on this Story by clicking on the Icon