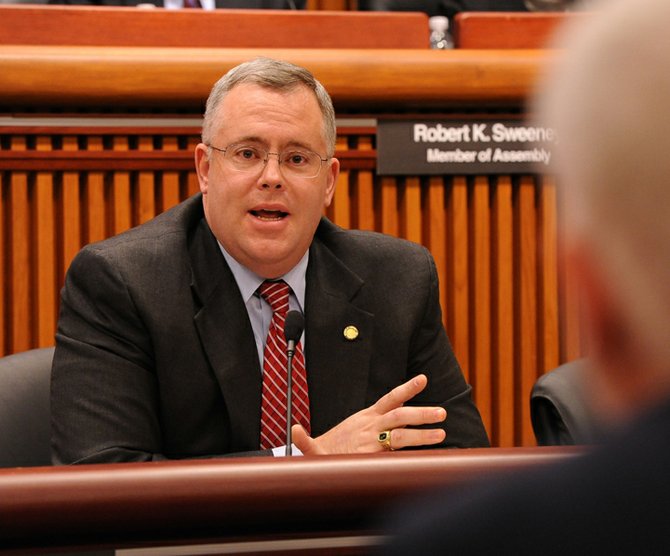 Ticonderoga — New York State has a responsibility to care for Lake George.
That was the message delivered to Dede Scozzafava, deputy secretary of state for local government, during a recent visit to Ticonderoga.
Scozzafava came to Ti to outline the governor's proposed budget for about 40 people at Ti's North Country Community College campus. Much of the conversation, though, centered on the future of Lake George.
Several people commented on the significance of the lake to the local economy and cited the threat of invasive species.
"We depend on the lake to support our economy," Ken Engler of Hague said. "We can't let the lake deteriorate."
The Lake George Park Commission has discussed regulations to fight the spread of invasive species in the lake — regulations that could include mandatory decontamination of boats prior to launching, designated hours at public launches and new fees. The state Department of Environmental Conservation, though, has taken no action.
John Whitely of Ticonderoga noted many groups — conservationists, sportsmen and others — agree Lake George faces serious threats from invasive species. Those groups are calling for action, yet New York State has been silent.
"It's very heartening to see these diverse groups come together," Whitely said, "but we can't get any support from Albany."
Invasive species are reaching the lake from boats that have been in other bodies of water and carry the unwanted hitchhikers, according to David Wick, executive director of the LGPC.
Lake George currently has five invasive species in its waters— asian clam, eurasian milfoil, zebra mussels, curlyleaf pondweed and spiny waterflea. The LGPC spends more than $1 million a year to manage and eradicate invasive species.
Steve Ramant of Hague expressed concern with state land purchases in the Adirondacks. That money, he said, should be used to protect Lake George from invasive species.
(Continued on Next Page)
Prev Next
Vote on this Story by clicking on the Icon