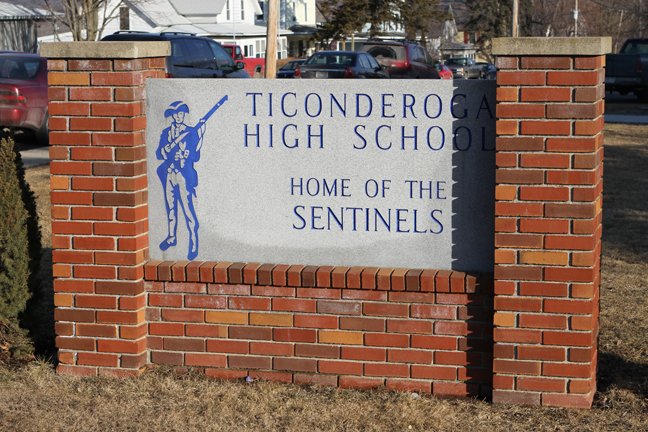 continued — "There's a unique situation facing schools in the Adirondack Park and rural schools in general," John McDonald, Ticonderoga superintendent, told state officials during a budget meeting in Ti recently. "The state aid formula doesn't work for us."
Boucher said the state is trying to get more aid to poor districts, but the formula is flawed.
"I believe much of this was intended to impact wealthy Long Island/Suffolk County districts, with our area receiving some of the blowback," he said.
Boucher also believes local schools are being discriminated against.
"I am also very aware of the governor's bias against small school districts," he said. "So that may have been part of the plan as well."
Moriah is slated to get increased state aid, but not enough to keep up with expenses, Superintendent Bill Larrow said.
"Even though any type of increase in state aid is welcomed, it still does not adequately fund our school based on the projected increases for next year," Larrow said. "Our retirement contribution increase alone will consume any type of projected aid increase for next year, leaving the remaining increase portions of the budget to be essentially unfunded. Once again, the district will be looking for ways to maintain our current programs within the frameworks of the proposed state budget."
Moriah expects to get an additional $245,000 in 2013-14.

"Most of this increase was due to expense driven services," Larrow said. "For example, our High and Private Excess Cost had increased from the previous year due to student enrollment in these programs. When you factor this type of state aid increase into the overall picture, our state aid increase was minimal."
State law limits local property tax increases to 2 percent, although levies can go higher with 60 percent approval by voters.
Voters will decide on local school budgets May 21.
Vote on this Story by clicking on the Icon