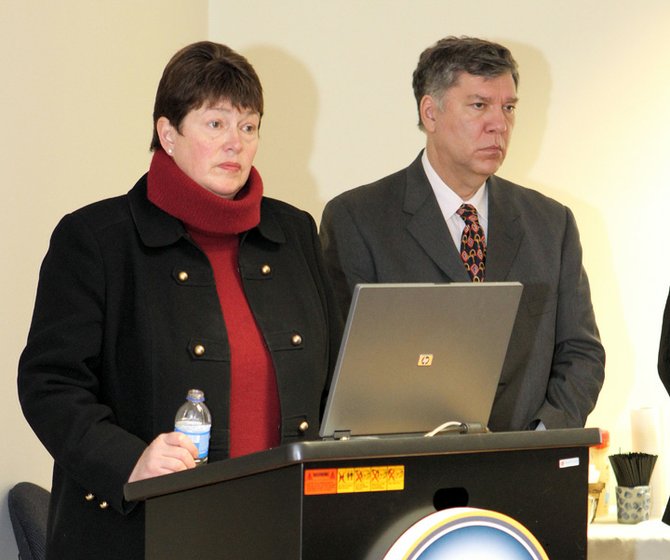 continued — Several people at the meeting, including Ticonderoga Central School Superintendent John McDonald, pointed to shortcomings in the state's formula for distributing school aid.
John Whitely of Ticonderoga, a long-time advocate of property tax reform, urged Scozzafava to ask state officials to consider changes in school funding. While the 2 percent tax cap adopted two years ago has helped, he said, there is still too much reliance on local property taxes.
Several people expressed opposition to further state land purchases, expressing belief the money could be used in other areas, and there was discussion of the new state gun law.
There were no specific complaints about the proposed budget, though, and much praise for Cuomo.
"I very much appreciate it when I hear him talk on TV about the North Country," Major said of Cuomo. "It's very refreshing. I feel like he's interested in us. I don't feel like a step child any more."
Scozzafava assured everyone the governor and state government does care about the Adirondacks.
"You might think its difficult to stand here and listen to people's concerns and problems," she said. "It's not. The governor wants us to discuss his agenda, but he also wants to hear from you. Government begins with you."
Vote on this Story by clicking on the Icon