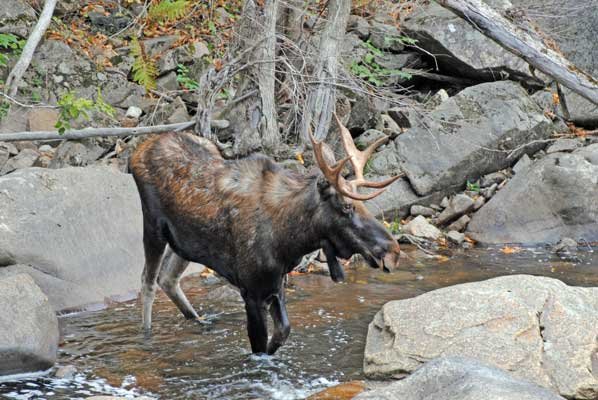 Recent weather patterns have finally begun to exhibit a distinctly autumnal turn, the pace of life has begun to slow down, following a rather extended and tiresome, tourist season. The expected influx of leaf peppers will surely flood into the region over the next few weeks, just as the annual Big Game Hunting Season begins to unfold.
It is that time of year again, when sportsmen and women are challenged to decide what to do, as there are simply too many options with trout and salmon beginning the spawn, as whitetails and black bear are lurking in the forests and birds are migrating overhead.
It is a time that makes sportsmen and women smile as the woods begin to take on a fiery glow. It's a time when we return to our roots and game animals become nervous.
Soon pickup trucks will again line the back roads and camo caps and buffalo plaid jackets will again be the primary fashion of the forest. Big Buck Contests will be the lottery of the day, and the question, "Didja git yur's yet?" will serve as a common greeting, whether at church, the local Post Office or the grocery store.
Over the next few weeks, good friends will gather in old cabins to tell even older stories as part of a process of sharing a sporting tradition that spans generations. Time will slow down, darkness will come early and sleep will come easy. For outdoor enthusiasts, it simply can't arrive soon enough.
Autumn is the time when a true freedom of the hills becomes most apparent. Although it represents but a small segment of the calendar year, the fall is a timeframe when the woods become a domain inhabited primarily by the locals. While the hikers, bikers and paddlers will still be out in force, the locals will continue to take to the woods in ever increasing numbers.
Joe Hackett is a guide and sportsman residing in Ray Brook. Contact him at brookside18@adelphia.net.
(Continued on Next Page)
Prev Next
Vote on this Story by clicking on the Icon