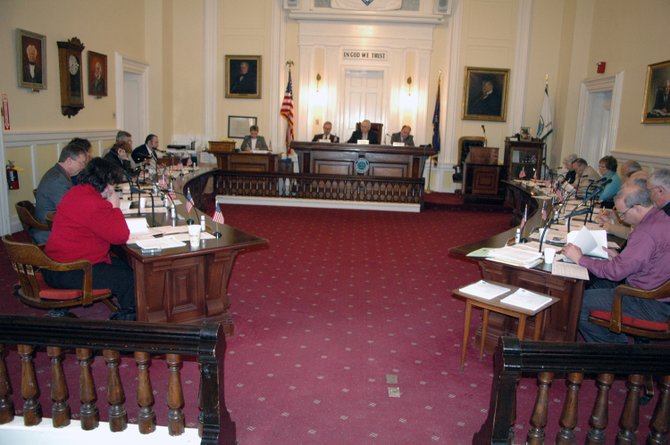 Elizabethtown — Four years ago, Washington County enacted a local law that restricted where registered sex offenders could live in their county.
At that time, Essex County looked into doing something similar, but then backed off.
Now, the chairman of the Board of Supervisors wants to look at it again.
Jay Supervisor Randy Douglas said that he was approached by members of his community who were concerned that there were a number of registered sex offenders living in close proximity to a local school.
"It is something that I think we might want to look at again," Douglas said at the Sept. 10 Public Safety Committee meeting. "There is one of the communities that has 11 or 12 sexual offenders living near a local school. I am really worried about this and I think that it is something that we should look at again."
Douglas said that since 2008, laws like the one in Washington County had been validated through the court system.
"Courts have ruled in favor of county local laws stating where sexual offenders can and cannot live," Douglas said. "In 2008, we decided that the state had good enough restrictions. Now, I think we can do more and this is not something that I want to put on the backburner."
County Sheriff Richard Cutting said the only restrictions currently on sex offenders in Essex County have to do with legal status.
"The only restriction would be if the offender is on probation or parole," Cutting said. "I don't see any reason why what you want to look into cannot be done. I do think that it is a good idea to have a local law."
"The Sheriff's Department does an active job to make sure that those who are registered are located," District Attorney Kristy Sprague said. "I have battled with this issue for many years. I had an offender who lived right next to a school district that would just go out on his lawn and set up a chair and watch the kids go into school. There is no enforceability and no restrictions as to where they can live unless they are on probation or parole."
(Continued on Next Page)
Prev Next
Vote on this Story by clicking on the Icon