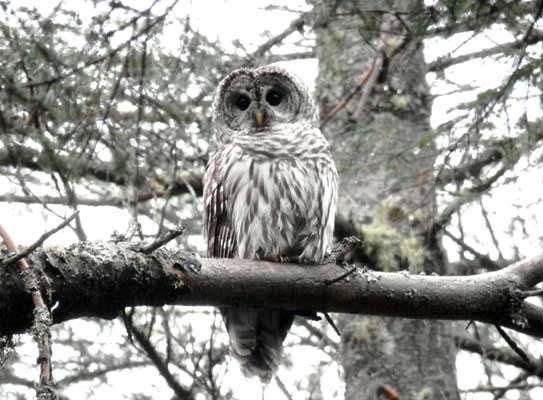 During the waning days of trout season, I took advantage of the opportunity to combine some grouse hunting with a bit of angling.
I spent most of my time traveling alone, while wheeling a pack canoe along some old logging roads that connect a network of small, backwoods trout ponds north of Lake Clear.
Earlier in the week, I was startled by grouse that flushed regularly. It seemed the birds were bursting into the air around every bend in the trail.
Unfortunately, the only weapons I had available at the time were a 5 weight, flyrod and an ultralight spincasting rod. Neither was of much use, even though the grouse often took to the air within striking distance.
Since the grouse appeared so plentiful, I packed along a shotgun the following day, in hopes of mixing a little fowl with my fish.
Of course, the easiest method to assure there will be neither fish nor fowl available to a sportsman is to carry along the proper implements to harvest both. I probably would have had better luck with a slingshot!
On my first trip, which was about a half-mile portage, no grouse were flushed. However, as I approached the pond's put-in, the trout were in the air.
In fact, fish were literally jumping out of the water, slashing and leaping in the pond's small bays. I immediately recognized the melee as part of an annual ritual, where male brook trout begin to test their strength to complete the spawn.
On my first foray to the bay, I caught and released fish on nearly every cast. They were all large, hook-jawed males, resplendent in brilliant red, orange and white spawn colors. They were aggressive and not boat-shy, and they responded eagerly to nearly anything tossed their way. After an hour of pure angling madness, I packed up and headed off to test another nearby pond, with my shotgun at the ready. I was certain to find a grouse!
Joe Hackett is a guide and sportsman residing in Ray Brook. Contact him at brookside18@adelphia.net.
(Continued on Next Page)
Prev Next
Vote on this Story by clicking on the Icon