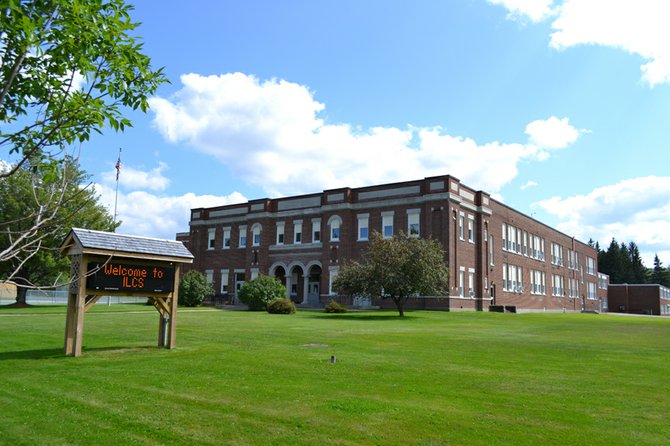 Indian Lake — Indian Lake Central School Superintendent Mark Brand announced Oct. 16 at the Board of Education meeting that the abatement of the asbestos in the building is under way.
Asbestos was surprisingly discovered under the science lab and the superintendent's office as well as in the records room recently during construction. The abatement in these areas is to be completed within two weeks.

It was also reported that actual costs of abatement appears at this point to be coming in considerably lower than was conservatively estimated at the outset. However, the actual cost for the laboratory monitoring of the abatement will be incurred on an hourly basis and will not be known until the abatement in these areas is complete.
With this announcement, coupled with a desire to be as frugal as possible with the budget, conversation among the board members ensued surrounding whether the other areas of abatement should be contracted while the team is in the facility. The hope being that setup costs could be amortized over the complete abatement, thus leading to enhanced fiscal responsibility. There remain two more areas that need abatement, the largest being under the gymnasium.
The decision was made to try to acquire an estimate of the cost for the remaining abatement needed while the contractor is still on premises. During the discussion, the question arose as to whether any savings could be put toward the acquisition of the much-wanted generator, and the board was reminded that these funds must be returned to the general fund from which the board appropriated them to handle the surprise asbestos discovery.
Principal's report
During his report, Principal Dave Snide introduced the Board to the school's new science teacher, Ms. Emily Stephan. Snide pointed out how well she does with the students; adding that she lives in our community, attended Potsdam and has spent time in the field doing Geology Research. The board members gave Ms. Stephan a warm welcome.
(Continued on Next Page)
Prev Next
Vote on this Story by clicking on the Icon