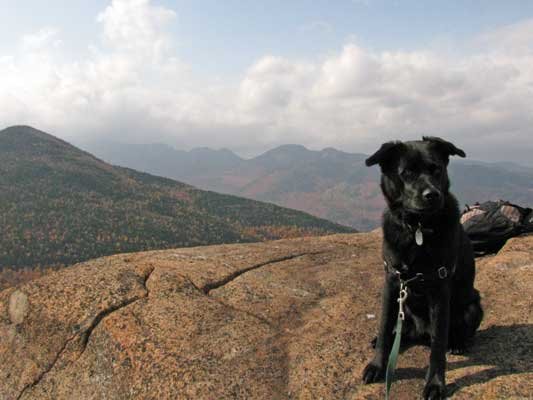 From the top of Round Mountain in the Adirondacks, it can be easy to mentally drift away from some of the issues plaguing us on a national level. I can sit there all day, watching as the breeze carries clouds over the ridgeline on the Dix Range. It seems so simple, so pure.
Those same clouds are rolling in from a southwesterly direction, riding a jet stream that has carried pollutants from areas like Ohio and Illinois and dumped nitric and sulfuric acid rain into Adirondack waterways, often killing the organisms that call them home.
It takes me back to the idea of a world community, an idea birthed from the notion that we all share the planet and should therefore be respectful stewards of it. And then I think of something that happened in August.
There was a moment during Mitt Romney's acceptance speech at the Republican National Convention that I found particularly frightening, a moment that passed quickly but wasn't completely ignored by the media.
Romney said: "President Obama promised to begin to slow the rise of the oceans and heal the planet...(long pause for laughter from the audience). My promise is to help you and your family."
The last part of that statement, the one about helping families, has become a redundant, ill-defined chant for Romney, and is rendered forgettable due to its lack of coherent details. That first part, the one with the laughter, is what got me, and all I could wonder was: since when did healing the planet, our home, our provider, become funny? Have Americans really become so smug, so self-absorbed that they honestly believe their actions have no effect on the Earth?
Science has become increasingly politicized, much to the chagrin of those of us who understand the fundamental need to use knowledge as a basis for making decisions that will invariably affect our collective future. Simply put, intelligent decisions cannot be made based solely upon Democrat, Republican, Green or Libertarian entanglements.
Shaun Kittle is a reporter at Denton Publications and an avid outdoor enthusiast. He can be reached at shaun@denpubs.com.
(Continued on Next Page)
Prev Next
Vote on this Story by clicking on the Icon