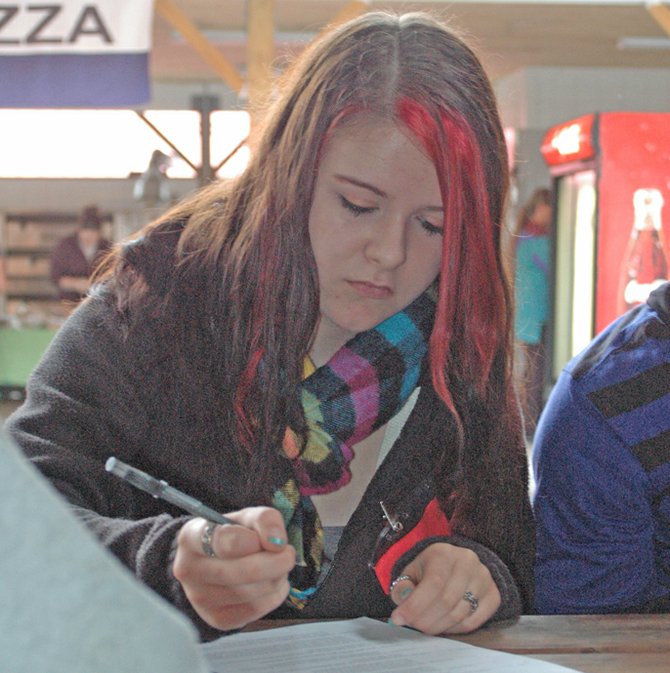 Ticonderoga — The sale of synthetic marijuana products has been banned in New York State. That's something Doug Terbeek takes great pride in.
"Our kids really played a major role in that," said Terbeek, executive director of the Substance Abuse Prevention Team of Essex County. "We led the way on that issue."
Last March the state health department imposed a ban to halt the sale of synthetic marijuana, which officials say is highly addictive and a pose a severe health hazard.
That action followed a campaign by area high school students, with assistance from the Prevention Team, to raise awareness of the dangers associated with synthetic marijuana, also known as K2, Spice, Kush, Paradise, Demon, Voodoo, Bayou Blaster and others titles.
The products consist of plant material that has been laced with chemical substances that claim to mimic tetrahydrocannabinol (THC), the primary psychoactive active ingredient in marijuana, according to the Office of National Drug Control Policy.
"Some kids from E-town (Elizabethtown) initially had some terrible reactions and got really scared," said Mac MacDevitt, Prevention Team community-based prevention coordinator. "They realized this stuff is poison. The kids were scared and angry that the stuff was being sold."
Prevention Team educator Dave Wyant is still amazed how something that started as a small discussion between a couple of students at Elizabethtown-Lewis Central School could turn into a state-wide movement.
"I was really amazed at how quickly it went," Wyant said. "This started out as a small group of students and the kids really jumped on it."
Wyant said students had seen the affects of synthetic marijuana on peers.
"They all had friends that were affected by it and it really impacted them," Wyant said. "I am still not sure that they realize just how much was accomplished in the county and in the state through them."
(Continued on Next Page)
Prev Next
Vote on this Story by clicking on the Icon