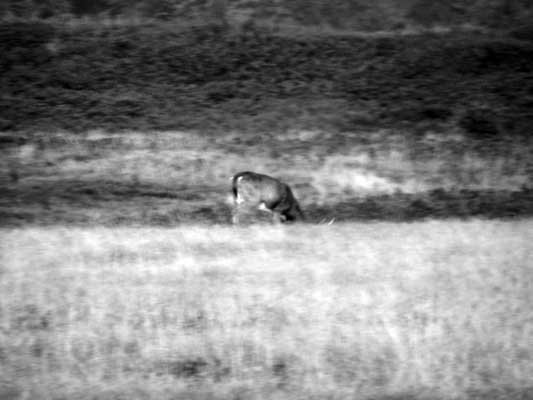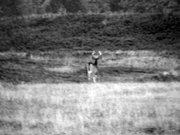 According to The Hunter's Aim: The Cultural Politics of American Sport Hunters, 1880-1910 written by Daniel Justin Herman, "sport hunting in the United States reached its pinnacle in the late nineteenth and early twentieth centuries. Between 1865 and 1900, no less than thirty-nine weekly and monthly American journals were devoted to field sports, including Forest and Stream, The American Sportsman, The American Field, Outdoor Life, Recreation, Outing, and Turf Field, and Farm."
Herman explains, "Hunting was the most ubiquitous of American field sports….and the most symbolically charged. Simply put, to hunt in the Gilded Age was to define oneself as American while simultaneously defining oneself too as an equal of English aristocrats."
"Ironically, as sport hunting in the United States peaked around the turn of the century, native game populations were plummeting. By the time the western "frontier" had been tamed; the industrial revolution was in full swing and the U.S. population was rapidly turning more urban and industrial rather than rural and agrarian."
Hunting proved to be important means of subsistence for settlers, even as agriculture cane to define civilization. In the colonial era, hunters were considered barbaric, backwards backwoodsmen, who were not far removed from the Native Americans.
Civilized men were expected to spend their time toiling on the farm or working in a factory. Modern men were more likely involved in the burgeoning progresses of the Industrial Revolution. This divide, which occurred at the turn of the last century, continues to haunt shooting sports to this day.
To a degree, the divide affected big game hunting the most, and today, it deer hunting is largely considered a blue-collar pursuit, while the more polished sportsmen prefer to hunt elk, quail and pheasant.
Despite a host of social and economic divides, shooting sports continue to provide the American public with a valuable connection to the past. Additionally, our long heritage of hunting and fishing pursuits are directly responsible for the preservation of wildlife and the continued conservation of the wild places they inhabit.
Joe Hackett is a guide and sportsman residing in Ray Brook. Contact him at brookside18@adelphia.net.
(Continued on Next Page)
Prev Next
Vote on this Story by clicking on the Icon