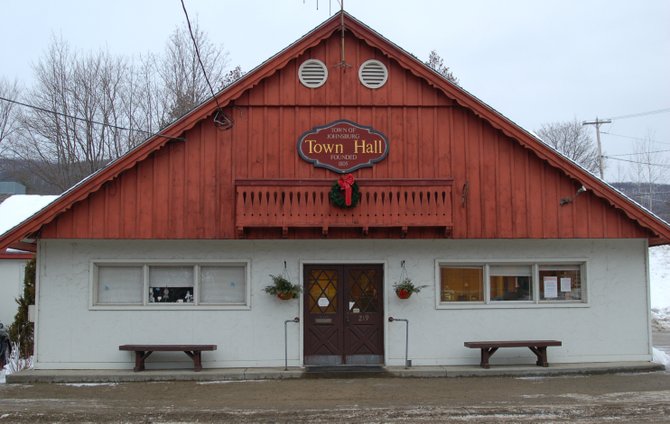 Johnsburg — A long-shuttered Wevertown eatery will reopen in the coming weeks if a local man's plan comes to fruition.
John Monroe told the Johnsburg Planning Board on Monday, Sept. 24 that he originally intended to resell the property when he bought the former White Pine Restaurant on Route 28 in Wevertown. But he's changed his mind, he said and he's working to reopen the restaurant under a new name.
"Golden Pines," Monroe said when asked what he'll call the new restaurant.
Monroe said he's been painting the exterior and cleaning the interior as well as fixing up the kitchen area. But otherwise, he said, the layout will be the same. He intends to offer breakfast, lunch and dinner.
Monroe's decision to reopen the eatery was met with eagerness by some Planning Board members. Cort Nester urged Monroe to again offer the all-you-can-eat Sunday breakfast buffet, something the White Pine was famous for locally.
Monroe said his plan is similar to what the White Pine used to offer. In fact, because Monroe isn't changing the use of the property, the Planning Board determined he didn't need to undergo site plan review by the board. But the board urged him to consider some changes to his parking lot scheme in order to make it safer for his patrons as they exit the parking lot onto Route 28.
"I know," Monroe said. "They come flying down that hill."

Any change in use would require Monroe to return to the Planning Board. For example, Monroe would need to go through site plan review if he goes through with an idea he is mulling about adding an ice cream take-out window next summer.
As for when he'll open the eatery, Monroe said a date isn't set yet.
"As soon as I can," he said. "I just need to put the kitchen back together."
(Continued on Next Page)
Prev Next
Vote on this Story by clicking on the Icon