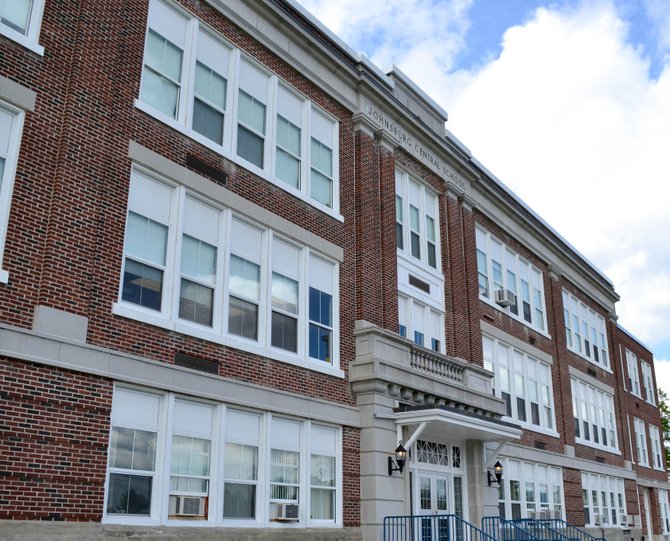 North Creek — Johnsburg Central School Principal Nadeen Kearney is inviting parents of local students to attend a special event to learn about the computer programs their children are using.
Parent Technology Night is scheduled for 6-7:30 p.m. Thursday, Nov. 29 in the elementary and high school computer labs.
"I think it's really important with all the technology out there," Kearney said. "It really helps in communication with the teachers."
Parents will experience hands-on web-based programs such as the district's Parent Portal Schooltool, elementary enVision math, seventh- and eighth-grade Digit math and the high school's Blackboard Learn Program. They are expected to walk away with valuable tools and resources to help their children succeed in these programs.
"This is a chance for parents to learn how to log onto and maneuver into your child's academic programs," states the Parent Technology Night brochure. "You will learn how to help your child look up their homework, grades, schedules and how to access resources to help your child succeed. Our teachers will be showing and guiding you on a computer in our labs."
Kearney realizes there are households without computers; however, this workshop will also help those parents who don't own the technology at home.
"If they don't, we have worksheets," Kearney said. "We're kind of in the transition stage right now."
Yet some families use the computers at school and at the Town of Johnsburg Library.
"If they really want to access it, they can find places," Kearney said.
Parents can attend the Parent Technology Night with or without their children, although it may be helpful to go through the process with them, Kearney said, adding that the students may be more than willing to educate their parents about the technology.
The following is information about Parent Technology Night from the brochure.
Elementary school lab
(Continued on Next Page)
Prev Next
Vote on this Story by clicking on the Icon