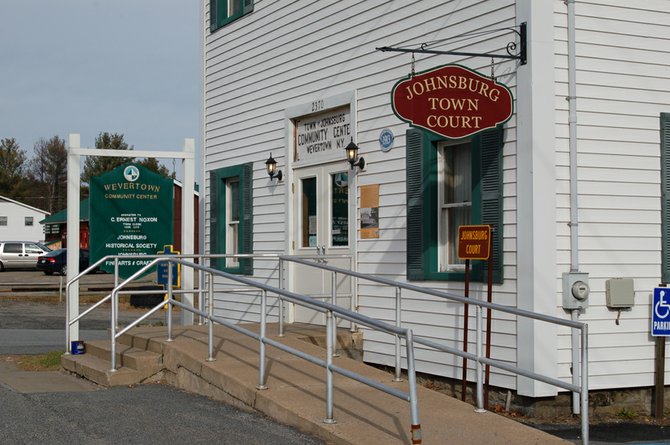 North Creek — The recent retirement announcement by Johnsburg Town Justice James French put the Town Board in a predicament at its board meeting Tuesday, Nov. 21 as it tried to decide how to proceed in replacing French.
The board had a few options, Supervisor Ron Vanselow explained, adding that he had mixed feelings about all the options.
The board could select someone to replace French right away. That person would need to immediately enroll in a week-long, state-mandated justice training course that begins on Monday, Nov. 26. Once trained, the appointed justice would serve until Dec. 31, 2013. If that individual desired to continue beyond that date, he/she would need to file petitions and run in the November, 2013 election.
The board could leave the position vacant and the state would assign a temporary justice who would fill in until the next general election.
The board could attempt to arrange a sharing situation with a neighboring municipality. Vanselow said the town thought it had a sharing arrangement with the Town of Chester but found out that it only applied to situations where a judge had to recuse himself because of some sort of conflict of interest.
Or the town could take more time and decide on a replacement and the appointee would begin serving after the next week-long, state-mandated justice training course scheduled for some time in the spring.
In the interim, the state would have to assign a fill-in and given that there are four court jurisdictions in Warren County that are in the same position as Johnsburg, all attempting to deal with the retirement of a justice, Vanselow explained that the state would prefer the town to appoint someone sooner rather than later.
Some on the board expressed concern about having to make a decision so quickly.
"Quite frankly, I don't think we've had adequate time to consider this," Councilman Arnold Stevens said.
(Continued on Next Page)
Prev Next
Vote on this Story by clicking on the Icon