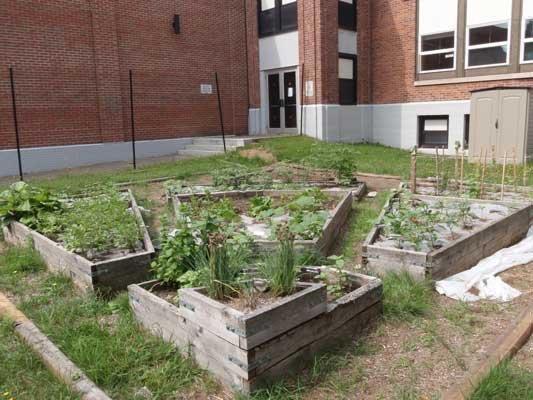 Long Lake — With a total of 30 pounds of food harvested from the Long Lake Central School Corner Garden in the 2012 growing season, 20 pounds were donated to the local Long Lake food pantry and the remaining hearty 10 pounds were consumed by students.
In its eighth year running, Becky Pelton, the committee's co-chair, reports, "It's been vitally important to have a dedicated group of parent and community volunteers to help with the Corner Garden."
Pelton notes that a mix of Long Lake community members, as well as LLCS students, staff, and faculty work hard to improve the garden each year. Pelton also notes that Long Lake resident Chris Thompson and his son Caleb, along with LLCS Technology Teacher Duane Finch, were essential to the building of a low tunnel system that allowed the garden's growing season to extend beyond the summer months into the school year. The low tunnel will help the committee to get an earlier start in the spring and grow further into the school year in the fall.
With a federal push for healthier plates for public school children, the LLCS garden has been of particular use to the cafeteria staff. LLCS elementary students helped to harvest vegetables that were offered at the school's salad bar. The garden cultivates a variety of hearty vegetables, including beans, cherry tomatoes, yellow squash, zucchini, spinach, cucumber, peas, and pumpkins, as well as basil and cilantro. Additionally, there is a compost bin available for members of the LLCS community to put compostable waste. The committee has built established a three bin composting system allowing them to compost year-round.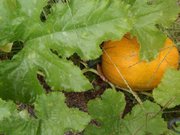 The garden has not only offered nourishment, but is also used as a science lab and application field for technology and welding classes offered at the school. Pelton reports that third grade students spent science class time in the garden thinning carrots, planting garlic, while junior welding student Shaneka Burch improved the garden beds by building a broadfork, a tool used to loosen and till soil. Burch, with the guidance of Finch, built the broadfork based off of a design made my Chris Thompson.
(Continued on Next Page)
Prev Next
Vote on this Story by clicking on the Icon