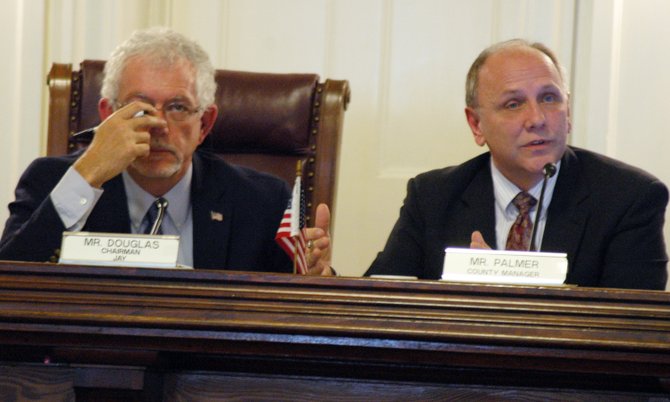 Elizabethtown — With a little pain now, Essex County Manager Daniel Palmer believes he can present a budget that consistently meets the state's two-percent tax levy cap starting in 2015.
Getting there will not be easy, though.
"We are in a position where the budget has become so lean the following year is a problem," Palmer said during a special meeting of the Board of Supervisors Nov. 7. "We are looking at a three year plan to balance the budget so we can deliver a budget that does not overly rely on the use of fund balance and can be within the cap."
Under Palmer's plan, the proposed 2013 tax levy would be $20,576,274, a 26-percent increase from 2012 ($16,276,443). Palmer said that the estimated tax rate would increase from $2.42 per assessed $1,000 property value to $3.10, a difference of 68-cents or $68 on a home assessed at $100,000.
In 2014, the estimated tax levy would increase 15.56-percent to $23,778,411, with the tax rate increasing 48-cents to $3.58, meaning a $48 increase on an assessed $100,000 home.
Palmer said that 2015 would be the first year that the county would be within the tax levy cap, which he estimated would be around three percent when adding in exemptions. The levy would rise to $24,491,763, with an estimated tax rate of $3.68, up 10 cents from 2014, causing a $10 property tax increase to a home assessed at $100,000.
Palmer said the plan was created to solve the issue the county had with annually using fund balance to pay for fixed costs, what he called, "the gap."
"If you do not stick to this plan or something similar, then we are going to have more troubles as we go on from here," Palmer said. "If you do not address the gap, it will become worse every year."
(Continued on Next Page)
Prev Next
Vote on this Story by clicking on the Icon