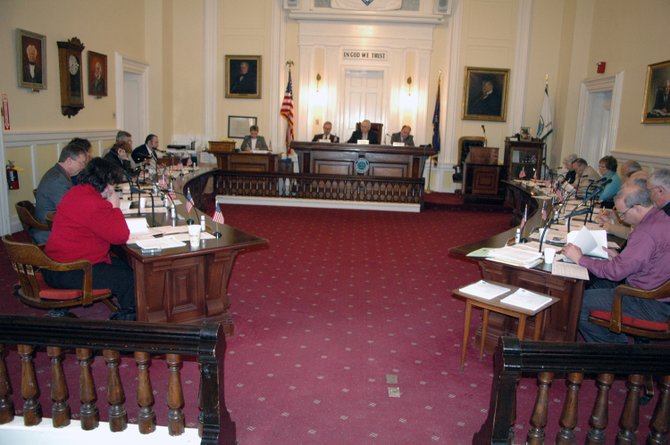 Elizabethtown — The Essex County Board of Supervisors re-appointed a member to its Ethics Board but not without procedural concerns being raised.
The supervisors completed the re-appointment of Alexander Shmulsky to the Ethics Board for a five-year term during its Nov. 5 regular meeting. During the Oct. 22 Ways and Means Committee meeting, some concerns were raised that the position was not advertised.
"As the request letter to Mr. Douglas states, Mr. Shmulsky's term has expired and I feel that any expired term should be advertised and letters of interest to be on this board should be received and evaluated to replace them," Keene Supervisor Bill Ferebee said.
County Attorney Dan Manning said he felt that Shmulsky deserved the chance to have another term since he was appointed to a one-year term when the board was first created.
"The local law provides for terms of one to five years and they are all staggered," Manning said. "Mr. Shmulsky's term was a one-year term, it is now up, so that means that everybody shifts down the line and he would have to take the five-year term so that is why they have recommended it. The local law also provides that a person may serve on the Ethics Board for two consecutive terms; that does not mean that you have to appoint him but that he may serve."
Manning also said that the board recommended Shmulsky be re-appointed.
Moriah Supervisor Tom Scozzafava agreed with Ferebee.
"So as these terms expire, if you are just going to rotate around and move them back in, I think there are other people and in fact I know there are other people that were interested in serving — well qualified people that were interested in serving on the Ethics Board and I agree that it should be advertised," Scozzafava said. "I mean there is a reason why we put different staggered terms in there."
(Continued on Next Page)
Prev Next
Vote on this Story by clicking on the Icon