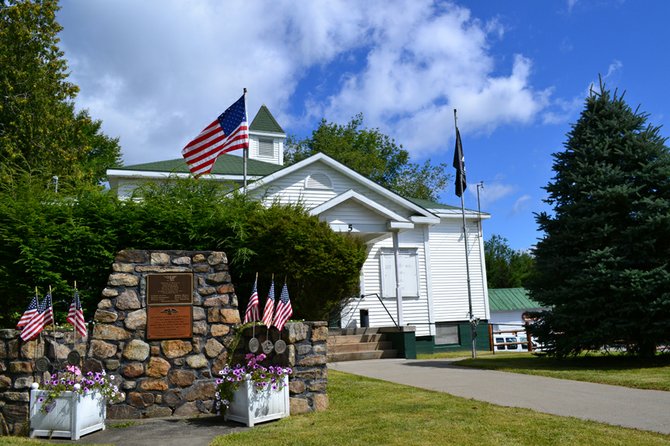 Minerva — On Sunday Oct. 28, Minerva Town Supervisor Sue Montgomery Corey met with the emergency preparedness community — the fire department, highway department and rescue squad — to discuss and review their emergency plans in anticipation of Hurricane Sandy.
Corey coordinated her plans with Essex County and was in communication with the National Weather Service. She was also expecting to speak with National Grid.
The town prepared "green sheets," which provide information about the storm, safety advice, and contact numbers for additional resources and support. The sheets were distributed at four locations within the town and were posted on the town's website: www.townofminerva.us.
Regular updates were provided on the town's Facebook page: MinervaNY. Thanks to help and support of the MSO (Minerva Service Organization) in purchasing a generator, this was the first time that the Minerva Town Hall will serve as the command center during an emergency.
Town Board meeting
During the Oct. 18 Town Board meeting, Corey reported that she had gone on a tour of the Finch Pruyn lands that the state is purchasing. She went with members of the Nature Conservancy, the state Department of Environmental Conservation, and John Paridis, who works for the Parks and Recreation Department and who had worked for Finch Pruyn for 30 years helping manage the lands. Corey said Paridis was a great guide whose vast knowledge of the area is of value to all concerned.
They looked at the Essex Chain of Lakes, which Corey said provide world-class paddling opportunities. In general, these lands are an incredible resource with the potential to build year-round recreational opportunities. Corey noted that roads providing access already exist, and she is hopeful these lands will become a place that provides diverse wilderness opportunities for everyone, include people with disabilities, saying this is crucial for an area with a large population of aging citizens.
(Continued on Next Page)
Prev Next
Vote on this Story by clicking on the Icon