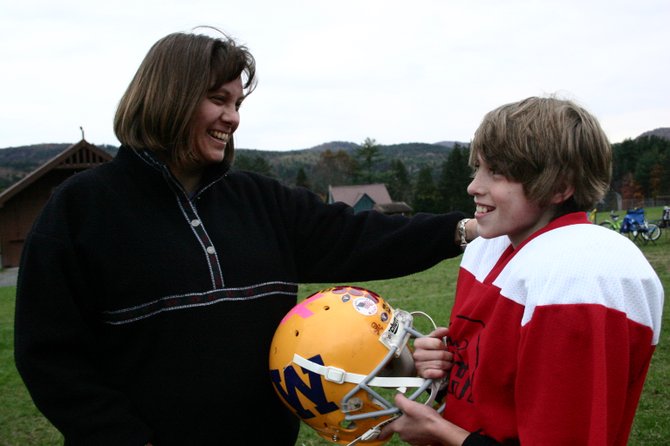 WARRENSBURG — Due to a $5,000 grant obtained by a local parent in collaboration with elementary school teachers, children of Warrensburg have been learning about a common syndrome that effects millions of their peers nationwide: asthma.
Due to the grant, Warrensburg Elementary has been providing a range of asthma activities this school year, including a word-search game at school Open House, a public forum with allergy and asthma specialists, and various school-based educational sessions. The teachers were also provided with an asthma training session with Doug Wildermuth of E5 Support Services.
This spring, students in grades 3 through 6 at Warrensburg Elementary School learned about asthma during their gym class and discussed what it might feel like to have an asthma attack. They learned about asthma control, which includes avoiding asthma triggers including smoke, pet hair dander, pollen, dust mites and unhealthy weight.

More than 60 students at Warrensburg Elementary participated in a recent asthma awareness poster contest.
Themes for the asthma education, reflected in the posters submitted, included advice on taking medicine as prescribed, the value of regular exercise, and anti-smoking messages.

Laura Moore, a parent of two children with asthma — Thomas, 10 and Andrew, 7 — was awarded the grant from the Everyone Breathes asthma coalition.
A former Warren County planner, she drafted a grant application — with input from teachers — that garnered $5,000 for the school and a $2,500 savings bond her family which has been stashed for her children's education.
Moore said that she picked up a flyer describing the grant at a visit to the doctor's office, and this prompted her to apply. Only 10 grants were awarded nationally through the Everyone Breathes coalition although 900 applications were received.
"When I heard we were among 10 of hundreds of applicants awarded, I was thrilled," she said. "I never thought our area would win such a grant award, when asthma problems in cities are so intense."
(Continued on Next Page)
Prev Next
Vote on this Story by clicking on the Icon