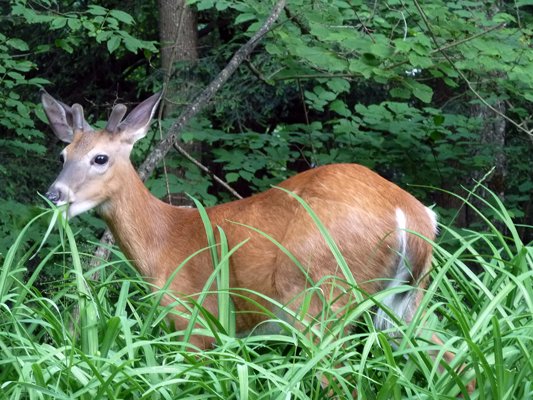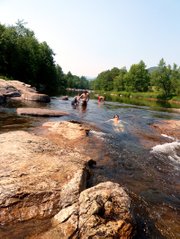 This is the time of the when it appears that everyone, and everything is on the move. Cars and bikes are on the highway, while paddlers and boaters are on the water. Hikers have returned to the woods, as drivers and bikers precariously share the roadways.
It is an especially tough time of year to be on the road, as many of the region's highways are finally getting much needed facelifts following last year's flood.
It is always a curious balancing act that plays out about the same time every year. Families are celebrating High School graduation as the tourist season hits the ground running with festivals, races, reunions and more.
With the arrival of July 4th, friends and relatives always try to visit, and the summer season is finally hitting on all cylinders.
Although I don't really need any reminders of the season, I experienced a most pleasant nudge last week that served to rumble up some pleasant memories.
It occurred along a small stream, as I was paddling back home, after a long day spent fishing up-river. I had paddled as far upstream as possible, and in my enthusiasm to continue casting to the readily rising trout; I lost track of time.
I had been absorbed in the moment, and in a moment it was dark. It wasn't a long trip back, paddling with the flow, but with the evening growing increasingly closer, I put down the rod and took up the paddle.
The stream's banks are lined with a nearly impenetrable tangle of tag alders, and surrounded by a mix of swale grass hummocks and a very muddy and murky bog. It's not the kind of place to walk out of, easily.
Once I got beyond the tunnel of alders that shrouded the upper sections, the stream opened up a bit. The stars were in the sky, and I could make out the course of the stream ahead, but it was still very dark, and nearly black on the water.
Joe Hackett is a guide and sportsman residing in Ray Brook. Contact him at brookside18@adelphia.net.
(Continued on Next Page)
Prev Next
Vote on this Story by clicking on the Icon