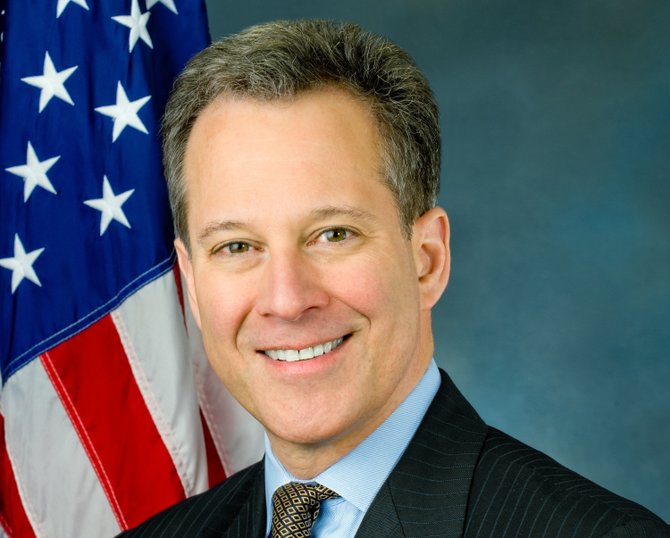 Plattsburgh — An elderly homeowner verbally quoted an estimate of $13,000 for remodeling her home received a bill for $25,000 after the work was completed.
Another homeowner was shocked when a company filed a lien on his house for $10,000 for material used by a contractor but not paid for from contract funds.
These situations could have been avoided through proper use of New York state's Home Improvements Contracts Law. Because of these and other cases, State Attorney General Eric T. Schneiderman, during his first visit to Plattsburgh since taking office, announced settlements with 47 local home improvement contractors after they were allegedly found in violation of the law.
Schneiderman said the contractors committed widespread violations of the law, including failure to provide written contracts or honor the most basic terms of the consumers' work agreements.
"It happens all too often, homeowners hire contractors without having a signed contract state that work will be done and how long it will take," he said. "And many times, they end up with a much larger bill than expected, or with a project that was never started or completed."
Article 36-A of the General Business Law requires that every home improvement contractor, before beginning work, must provide consumers with a written contract signed by both parties, which outlines certain information and disclosures.
Starting in 2009, the Attorney General's Office initially sent warning letters to contractors to educate them about the law. But as time passed, most were still not in compliance with the law.
Further investigation found that the overwhelming majority did not follow the most basic provisions of the law, while many did not have contracts for consumers and were oblivious of the law.
During the investigation, a survey of more than 100 area contractors found that 30 percent failed to provide a written contract and 50 percent failed to provide the most basic provisions required by law.
(Continued on Next Page)
Prev Next
Vote on this Story by clicking on the Icon