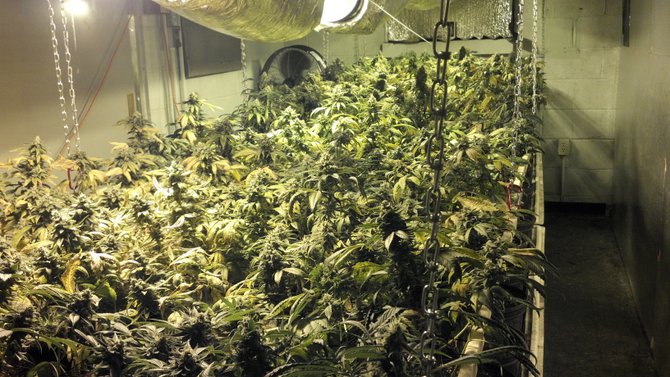 QUEENSBURY — Concerned that Warren County taxpayers may be supporting some local residents' addictions, county supervisors voted Friday July 20 to ask the state Legislature to enact a law requiring drug and alcohol testing for welfare recipients.
The local resolution prompted debate at Friday's county Board of Supervisors meeting, and four county supervisors – Dennis Dickinson of Lake George, Ron Vanselow of Johnsburg, Peter McDevitt of Glens Falls and Bill Mason of Queensbury, voted against it.
According to the county leaders' request, all the state's citizens relying on public assistance would be subject to random drug testing, and those testing positive would be denied benefits.
Ralph Bentley of Horicon contended that taxpayer money paid to some welfare recipients freed up their personal funds to be spent on drugs -- so in effect the county was supporting drug habits. Mandatory testing, he said, would be effective in preventing such expenditures.
"All our highway employees have to go for random drug and alcohol testing, and if the test is positive, they're fired and lose their license," Bentley said. "Why shouldn't freeloaders be subject to the same rules as people who work?"
Glens Falls Ward 2 Supervisor Peter McDevitt, however, warned that if indeed enacted, the resolution could backfire and cost the taxpayers more than the savings reaped by discontinuing benefits to drug abusers.
"We shouldn't be supporting programs that run the risk of setting up costly state mandates," he said.
Vanselow said any such law needed Constitutional safeguards. He also said that revoking benefits, particularly food stamps, would not just effect the adult recipients, but it would also cut off aid to their children, who faced true need.
But Glens Falls Ward 5 supervisor Bill Kenny countered that other states had successfully enacted such mandatory testing.
"If you can afford alcohol or illegal drugs, you don't need public assistance," Kenny said.
(Continued on Next Page)
Prev Next
Vote on this Story by clicking on the Icon