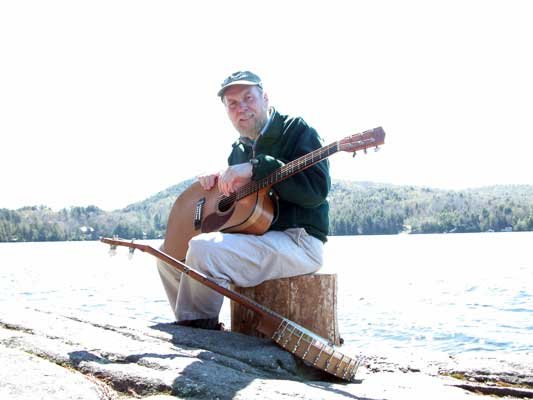 North Creek — The Hudson River Trading Company will host its third annual "Rhythm & Rhymes at the Hudson: A Celebration of Authors and Artists" on Saturday, Aug. 4 from 10:30 a.m. to 2:30 p.m. at its 292 Main St. location in North Creek.
More than 20 award-winning authors and artists from all over the Adirondacks and northern New York region will sign their books and CDs under the tents in front of the store.
The Hudson River Trading Company has long been known for one of the largest collections of Adirondack-inspired books whose themes range from historical biographies, memories and recipes to fun-filled children's reads. The award-winning authors who will be present at the event include:
•Andy Flynn: "Adirondack Attic" book series, about local history and artifacts from the Adirondack Museum's collection (News Enterprise editor and contributor to North Country Public Radio)
•Matt Glavin: "Adirondack Treasure"
•Lawrence Gooley: "Terror in the Adirondacks" and author/publisher of many more books on local history
•Marty Podskoch: "Adirondack Civilian Conservation Corps Camps" and books on fire towers in the Adirondacks
•Gloria Waldron Hukle: "Waldron Series Historical Novels"
•Larry Weill: "Excuse Me, Sir ... Your Socks Are on Fire"
•Bibi Wein: "The Way Home"
For a list of authors and artists, go to Facebook.
"We love the close connections we have developed with the many authors and artists who share their passion for our region in their works," said Hudson River Trading Company owner Laurie Prescott Arnheiter. "It is fun to be able to showcase their work with visitors and locals alike."
This year the store will introduce for the first time singer-songwriter Dan Berggren. "He is a throwback to the old role of the folksinger, articulating things that need to be said right now." That's how best-selling author and environmentalist Bill McKibben describes Berggren.
While his roots are firmly in the Adirondacks — in the town of Minerva — where he was raised, his music has branched out across many borders. The award-winning educator and musician has entertained audiences from Kentucky to Michigan, Belgium to Bulgaria, and Zimbabwe to Transylvania.

(Continued on Next Page)
Prev Next
Vote on this Story by clicking on the Icon