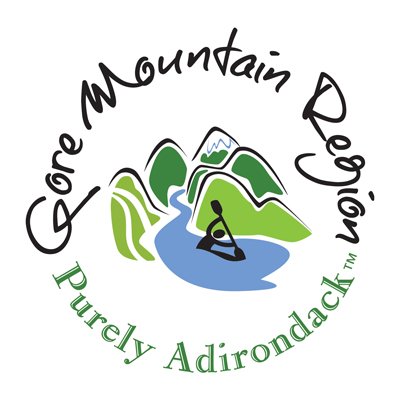 What a great day we had in downtown North Creek on Saturday, June 30.
Congratulations to 13 new businesses and 13 business expansions. We were pleased to have Edward Maitino, director of tourism for New York State I Love New York, join us that day with his family. Ron Vanselow, Town of Johnsburg supervisor and John Wheatley, vice president of Warren County Economic Development were also present to help celebrate and support these businesses and tell this great economic development story.  
All the new businesses and expanding businesses were represented at the ribbon cutting. There was music on Main Street that afternoon and all businesses were open ready to welcome visitors. Several people remarked that they could feel the "electricity" in the air.  The town felt alive and there are expectations for more exciting things to come.

June 30 marked the 10th year anniversary of Tannery Pond Community Center. To celebrate, the TPCCA held a Gala at Tannery Pond on Saturday evening with music, wine, great food, a silent auction and a special thank you recognition for Woody and Elise Widlund. Sen. Betty Little was there to participate in the festivities and thanked the Widlunds for all they have done for our community.  TPCC's new executive director, Bernadette Speach, was introduced and she is eager to begin her work to bring more events to TPCC.  
On July 11, our Chamber Mixer was held at Gore Mountain, which has a long list of summer activities, including: gondola rides, cooking classes, downhill bike camps, photography classes, jewelry making classes and more. They are also making renovations to the deck and The Tannery.  
Other expansion projects are happening in our region.  Whitewater Challengers has a new aerial zip course and paint ball (518-251-3746). Garnet Hill Lodge just opened a new Mild to Wild Adventure Center (www.garnet-hill.com). Natural Stone Bridge and Caves has added a new gift shop to its Ice Cream Stand on Route 9 in Pottersville (www.stonebridgeandcaves.com ).   Also in Pottersville, Railroads on Parade added a new exhibit "Prince Edward Island Railway" (www.railroadsonparade.com ).  One of our newest members, Garnet Lake Lodge and Cottages, has recently made investments to upgrade its facilities. The region has great momentum going forward, and the Chamber is geared up to promote our businesses and events.  

(Continued on Next Page)
Prev Next
Vote on this Story by clicking on the Icon