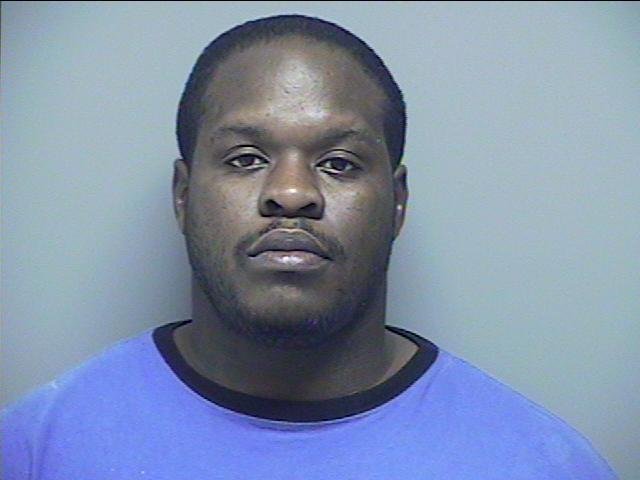 Plattsburgh — Police identified the man who robbed a Plattsburgh bank this past Monday.
He has a criminal past and connections to Plattsburgh, New York City and Vermont.
New York State Police have issued an arrest warrant for Oneil O. Stephenson, 33, who is wanted for robbery in the 3rd degree in connection with the July 2 robbery at NBT Bank, located at 482 Route 3 in the Town of Plattsburgh. Stephenson has used the alias Philippe Francois.
"He should be considered armed and dangerous," said Lt. Brent Davison, a BCI lieutenant with the New York State Police.
The investigation is ongoing, he said, as law enforcement follow a "tremendous" number of leads.
"We don't know where he is, but he has ties to Plattsburgh, New York City and Vermont," Davison said.
Stephenson is black and heavyset with various tattoos, including one on his right forearm with the word "FLATBUSH" in large letters. Another tattoo on his right shoulder and upper arm features a teddy bear, the faces of two women and cursive writing.
Anyone with information on Stephenson should contact New York State Police at 563-3761.
On July 2, at about 1 p.m., Stephenson allegedly entered NBT Bank through the front entrance, approached a teller and passed her a note. It demanded money and said he had a gun.
There were no customers in the bank at the time, and a surveillance camera picked up Stephenson, who is described as about 6 feet tall, between 220 and 250 pounds.
He did not reveal a weapon in the video.
Stephenson quickly left through the front doors after the teller gave him an undisclosed amount of money, though his direction of travel was unclear. Witnesses reported him walking in opposite directions.
Law enforcement set up road blocks, searched cars and scanned the surrounding area with helicopters and canine units
(Continued on Next Page)
Prev Next
Vote on this Story by clicking on the Icon